MFS-11e DESMEX
Product Description
Dedicated coil for airborne measurements with adjusted HP filters.
Additionally the sensitivy has been reduced - according to expected / measured movements of the bird.

This coil was developed during the DESMEX project.
DESMEX (Deep Electromagnetic Sounding for Mineral Exploration) ist ein Verbundvorhaben, das vom BMBF Programm r4 – Innovative Technologien für Ressourceneffizienz, Forschung zur Bereitstellung wirtschaftsstrategischer Rohstoffe gefördert wird.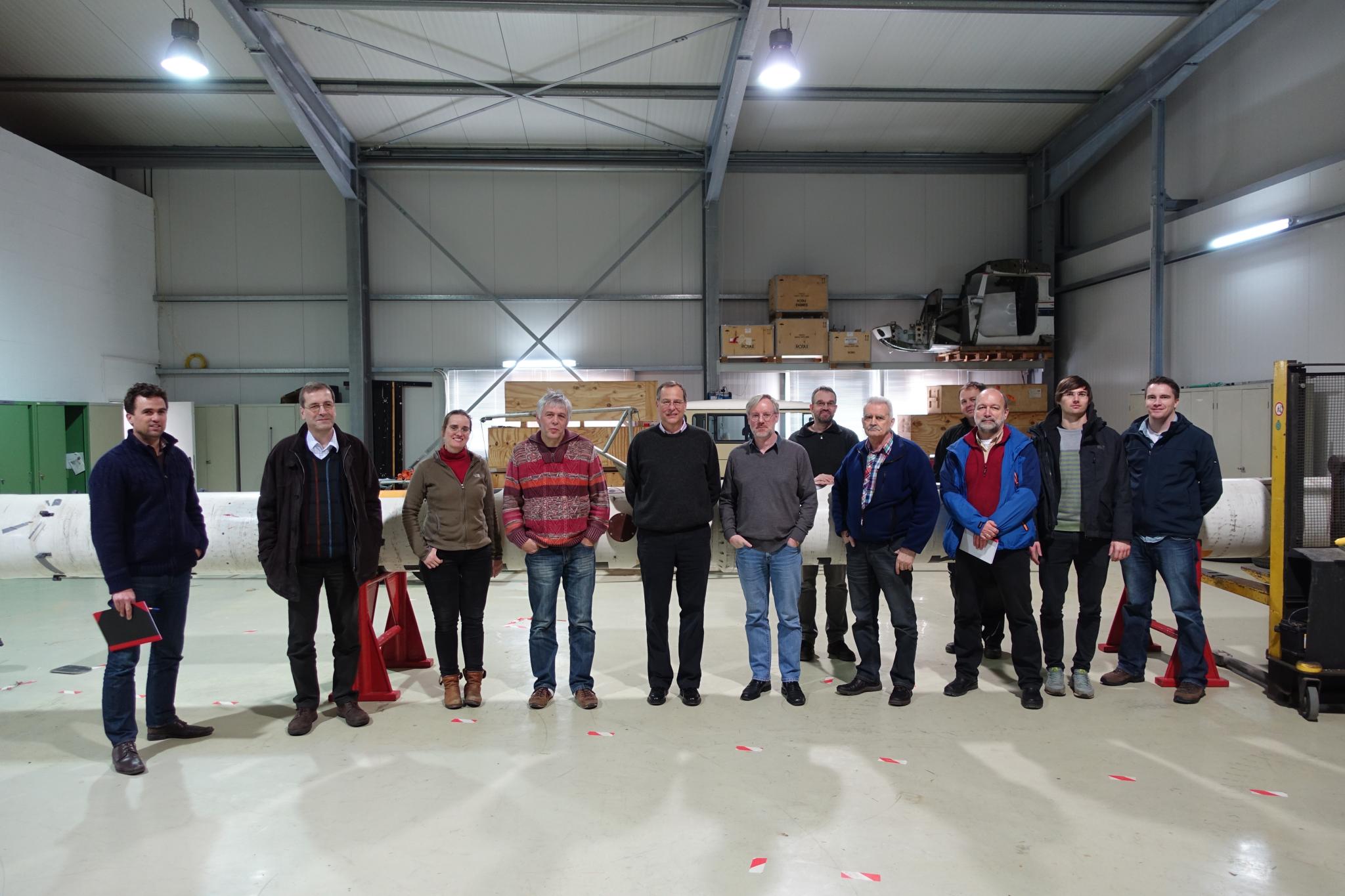 Latest News:
Inside the flight area of the DESMEX project Europe's largest deposit of rare earth metals is located.
Press release
DESMEX research consortium involved in exploration work in Kiruna
The discovery of large quantities of rare earths in Kiruna (Sweden), announced on the occasion of the EU Commission's visit there by the Swedish state-owned mining company LKAB, is the result of extensive geoscientific exploration work. The DESMEX joint project, funded by the German Federal Ministry of Education and Research (BMBF), was one of the contributors to this work. DESMEX is a German research consortium of universities, research institutes and industrial partners.
In DESMEX, airborne geophysical measurement techniques are being developed to detect ore bodies in the subsurface. The instruments developed in the project were tested in 2018 in the Per Geijer exploration area near Kiruna, from which the findings have now been reported. A core element is the newly developed ultra-sensitive magnetic field sensor system. This is towed by the BGR helicopter over the exploration area and records the magnetic induction field generated by current injection into the subsurface. Using sophisticated computer simulations, three-dimensional geophysical models are calculated from the measured data to map the geological structures. The geophysical model calculated within the DESMEX project from the Per Geijer survey data has been incorporated into the LKAB exploration model.
Currently, the methods developed in DESMEX and follow-up projects are being applied to other potential ore deposits in Germany and worldwide.
DESMEX and follow-up projects are coordinated by WWU Münster. The universities of Münster, Cologne and Freiberg, the Federal Institute for Geosciences and Natural Resources (BGR), the Leibniz Institutes for Applied Geophysics (LIAG) and for Photonic Technologies (Leibniz-IPHT) and the companies supracon AG and Metronix GmbH were involved in the work in Kiruna.
Translated with www.DeepL.com/Translator (free version)
metronix
Beside from the MFS-11e airborne coil the ADU-07e data logger was used with 6 channels connected. 3 for the MFS-11e and three to the FGS-03e (now FGS-04e ) fluxgate.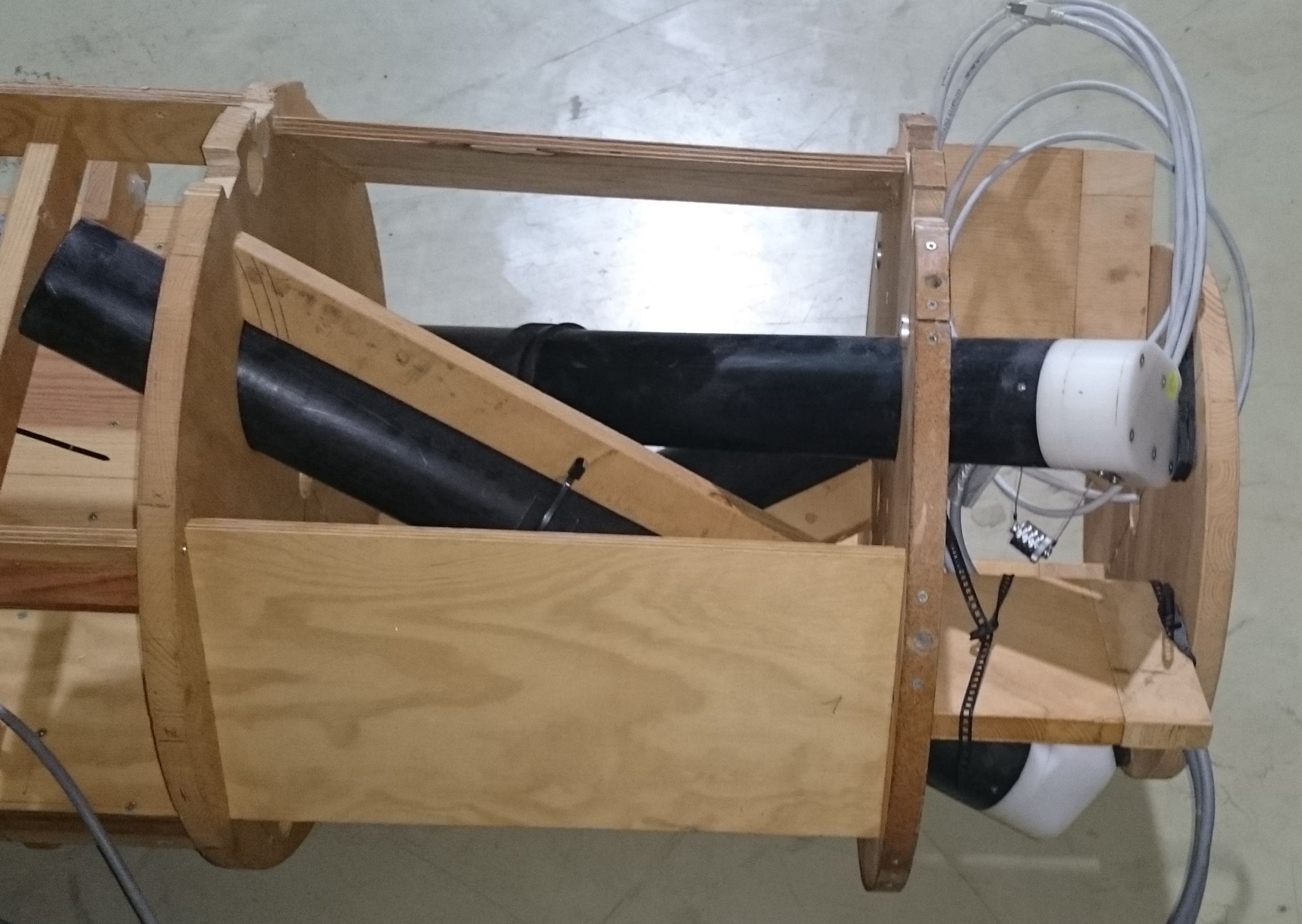 MFS-11e coil triple mounted

Scheme of the bird, picture by DESMEX group
In future we provide the ADU-11e with the SHFT-03e.
This combination is suitable for airborne with any birds including UAV systems.